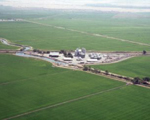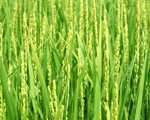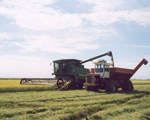 Our business with the US rice started in 1994 with glutinous rice shipments to Japan. Since then we have been importing California "Calmochi" glutinous rice continuously.

In 1995, Japan started importing rice under the Minimum Access Rice program based on the WTO Agreement and we became a licensed rice importer under the SBS Program.

In 1996, to further develop business in the U.S., Kitoku America Inc. was established in California. This office was cooperated with rice growers to research Japanese rice production and quality control with over 10 years experience in rice production.

Kitoku America Inc. now has business relationships with most of the rice milling companies and growers' group in California. Kitoku America Inc. handles various types of rice including premium short grain, medium grain, premium medium grain, glutinous, organic rice, rice flours, etc.

Kitoku Shinryo Co., Ltd. became a licensed rice importer for The Japanese Government, Ministry of Agriculture, Forestry and Fishery (MAFF) and started supplying California rice to the Japanese Government in 2000.

In 2008, Kitoku Shinryo Co., Ltd. imported 39,000 MT of California medium grain for MAFF.

Kitoku Shinryo Co., Ltd. supplies rice with the utmost attention on safety based on our over 100 years experience.