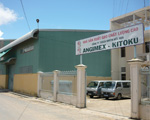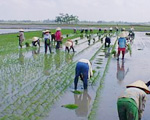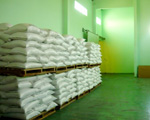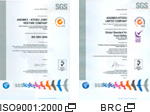 Angimex-Kitoku Limited Company (AKJ) was established in 1991 between Kitoku-Shinryo Co., Ltd., a leading rice wholesaler in Japan, and Angimex Co., Ltd., one of the biggest rice exporters in Vietnam. The head office locates in Long Xuyen City, An Giang Province、Vietnam. An Giang Province is in the Mekong River Delta which is the largest rice producing area in Vietnam.
AKJ has been cultivating high-quality Long Grain and Japonica Rice.

The favorable temperature, fertile soil and ample water supply from Mekong River, together with human resources in An Giang Province, resulted in huge rice growing area, Two-time or even three-time crops per year are also available with reasonable yield. This is the reason why An Giang is the largest rice producing area in Vietnam.

In order to produce Japonica rice, AKJ have been performing farming contracts with skillful farmers in An Giang Province, which activities are fully supported by Provincial Government and contributed much to improve the economic activities in the rural area of the province.

AKJ have installed the fully line-up milling facilities of production capacity of 25,000MT per year, including de-husking, whiteners, de-stoners, color sorters and air aspirators to produce high-quality rice to supply to customers in Asia, EU, Oceania and North America. AKJ achieved ISO9001:2000 and BRC status to acquire such international accreditation, and is committed to satisfying customers'needs by continuing to upgrade production facilities and product quality.

Another facilities are available such as a low-temperature warehouse for quality preservation with a capacity of 2,000MT and storage space for final products before shipping with a capacity of 500 tons.

AKJ is confident that the products would meet the quality requirements of the customers world-wide.